yoga retreats, teacher training, and a beginning to endless POSSIBILITIES!
Weclome to SHY - Sage House Yoga
Let us start with a quick introduction, Yogi Ankit founded SHY at a very early age. Fellow learners of yogi ankit, motivated him to pursue his love for yoga and wisdom into a well established career.  Now through Sage House Yoga, yogi ankit and his young team of professional yog gurus are able to focus on delivering 100, 200, and 300 Hrs. TTC and conduct lectures, practical classes of modern and classical hatha yog, the perfect asthanga yog, top notch mindful meditation, and blissfull retreats under one roof. 
SAGE HOUSE YOGA
What is the meaning and motive of Sage House Yoga?
The word "SAGE" means a wise person, someone who has attained great wisdom through experience, study, or contemplation. "House" in this context can be described as a home away from home. We believe, it is important to give our students a home-like comfort so that they can focus on what is happening inside and outside with undivided attention. "YOGA" is the union of the finite with the infinite self. 
Yoga is a practice that emphasizes the importance of self-awareness and mindfulness, which are key components of wisdom. By cultivating a deeper understanding of ourselves and our thoughts, emotions, and behaviors, we can make wiser choices and lead more fulfilling lives. With this in mind, our motive is to create a positive ambiance where one can get the maximum benefit from Yoga and prepare themselves for the beginning of endless possibilities!
Vidya Param Balam
"Vidya param balam" is a Sanskrit phrase that translates to "knowledge is the ultimate power/strength." It emphasizes the importance of education and learning in life.
Knowledge and education are crucial for personal and societal development, and they can empower individuals to overcome obstacles and achieve success in various domains of life, hence it is the most valuable possession a person can have, and when knowledge is shared in its real form with others it then becomes wisdom. With wisdom, one can go into very deep practice which may further lead to enlightenment and liberation from the cycle of birth and death. This belief is reflected in ancient texts, such as the Vedas and Upanishads, which emphasize the pursuit of knowledge as a means to attain spiritual growth and understanding.
Traditional yoga ttc in rishikesh india
Embark on a life-changing journey with our comprehensive TTC program(s) in Rishikesh.
workshop - teaching methodology
by yogi ankit
A special workshop on teaching methods of yoga will be added to last week of every course.
Dive INTO the World Of Health & Yoga
Our endeavor is to harness the inheritance practices from ancient individuals which are learned through holistic experiences. Your pursuit of authenticity and spiritually focused practice of Hatha and Ashtanga yoga ends here and embarks on an amazing physical and spiritual journey.
Hatha Yoga is a type of yoga that focuses on physical postures and breathing techniques. The word "hatha" can be translated as "force" or "willful," and it is often used to describe a practice that is designed to align and balance the body, mind, and spirit.
Hatha yoga classes typically include a combination of standing poses, seated poses, and inversions, as well as pranayama (breathing exercises) and meditation. The goal of Hatha Yoga is to help practitioners achieve a balance between strength and flexibility, as well as to promote overall well-being.

Asthanga Vinyasa Yoga is a dynamic style of yoga that emphasizes the synchronization of movement and breath. The word "vinyasa" can be translated as "to place in a special way," and it is often used to describe the flowing, .....
linking movements that are characteristic of this style of yoga. The practice of Vinyasa Yoga typically includes a sequence of flowing, dynamic movements that are linked together with the breath. This style of yoga is often considered to be more physically demanding than other forms of yoga, as it involves moving through a series of poses in a continuous, flowing sequence.

Kundalini Yoga is a style of yoga that focuses on the awakening of the "kundalini energy" that is believed to be located at the base of the spine. The word "kundalini" means "coiled," and it is often used to describe the dormant energy ....
that is said to reside at the base of the spine. The practice of Kundalini Yoga is designed to awaken this energy and channel it upward through the chakras (energy centers) in the body. Kundalini Yoga classes typically include a combination of physical postures, breathing exercises, and meditation. The physical postures, or kriyas, are often vigorous and are designed to stimulate the nervous system, build strength and flexibility, and balance the body's energy.
Acro Yoga is a form of yoga that combines elements of yoga, acrobatics, and therapeutic healing. The practice typically involves two or more people working together to create dynamic, flowing sequences of poses that incorporate both strength and flexibility.
Acro Yoga practice emphasizes trust, communication, and mutual support between partners. It can be a fun, playful practice, but it also requires focus, control, and proper technique to perform the poses safely. It's important to note that while Acro Yoga can be a fun and challenging practice, it also requires proper instruction and safety precautions. It is recommended to take classes with experienced teachers and to practice with partners who are aware of the risks and safety guidelines. Want to take continue reading? Click Here
Yoga anatomy is the study of the human body as it relates to the practice of yoga. It includes understanding how different muscles, bones, and joints work together during yoga poses, as well as how different systems of the body (such as the respiratory and nervous systems) are affected by yoga practice. In layman's terms, it is the knowledge of how different parts of the body move and interact during yoga poses and how the practice of yoga can affect the body's overall well-being.
There are several reasons why learning yoga anatomy can be beneficial for yoga practitioners: Learn More

Pranayama is a practice within yoga that involves the control of breath. The word "pranayama" is made up of two words "prana" meaning life force or breath and "ayama" meaning control or extension. It is considered as one of the 8 limbs of yoga as outlined in Patanjali's Yoga Sutras.
The practice of pranayama is designed to regulate and purify the breath, which is believed to have a direct effect on the body and mind. These practices are believed to help to calm the mind, reduce stress and anxiety, and promote a sense of inner peace and well-being. It's important to note that pranayama should be practiced under the guidance of a qualified teacher and not be rushed into, as it can cause negative effects if not done correctly. Want to take continue reading? Click Here
A few new pages are being written every day by you to our story, we are proud to share our journey thus far in numbers.
"A true yoga teacher is one who can guide you to the depths of your own being." – Indian Yogi
"The love of learning is the kindling of a flame, not the filling of a vessel." – Socrates
"Yoga is the journey of the self, through the self, to the self." – The Bhagavad Gita
Improved flexibility and range of motion: Yoga can help improve flexibility and range of motion in the joints and muscles, which can lead to better posture and reduced risk of injury.

Increased strength and balance: Yoga poses require the use of various muscle groups, which can help improve overall strength and balance.

Reduced stress and tension: Yoga's focus on breathing and meditation can help reduce stress and tension in the mind and body, leading to a sense of relaxation and well-being.

Improved cardiovascular health: Yoga practices that involve movement and breathing can help improve cardiovascular health by increasing blood flow and oxygenation to the body's cells.
Increased focus and concentration: Yoga's focus on the present moment and the breath can help increase focus and concentration, which can be beneficial for work and other daily activities.
Better sleep: Yoga's ability to reduce stress and tension can lead to better sleep, which is important for overall health and well-being.
Increased body awareness: Yoga's focus on the breath and the body can help increase body awareness, which can lead to greater self-awareness and self-transformation.
Improved immune system: Yoga's ability to reduce stress and tension can help improve the immune system, making it less susceptible to illnesses and infections.
Increased self-esteem: Yoga's focus on the mind-body connection can help increase self-esteem and self-confidence, and can help in overcoming mental and emotional issues.
Greater sense of community: Yoga classes offer a sense of community, as practitioners come together to share in the practice, which can be beneficial for mental and emotional well-being.
Sage House Yoga Retreat Fee and Details – Rishikesh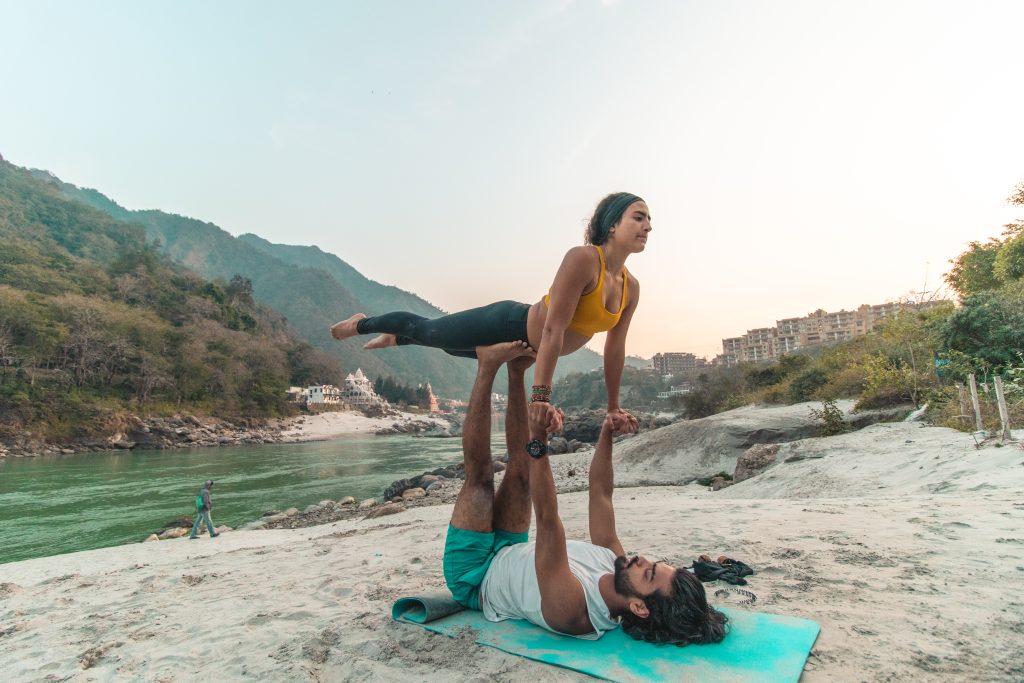 All the yoga retreats organized by us run through the year there is no exception for any month or weather. Be it any international festival or an Indian celebration we are open 365 days at your service. Pre-booking is mandatory, and we recommend that you plan your retreats at least 7 days in advance. Earlier the better. The length of our retreats is from 2 days to 21 days to provide the benefits of yoga to our guests. You can expect a break from the busy lifestyle and from your work, which you indeed well deserve. The maximum time you spent in terms of retreat days, will give us more time to bring the benefits of yoga and leave behind an impactful feeling and healthy lifestyle.
Our weekend and the 3 days retreat are designed to be flexible in regards to dates, all other retreats are scheduled to start every Monday of the week for all months of the year. Our 7 days to 21 days yoga retreat guests can check in on Sunday (after midday) and check out as per the select yoga retreat program or as agreed at the time of booking. We will serve you breakfast on the checkout/departure date.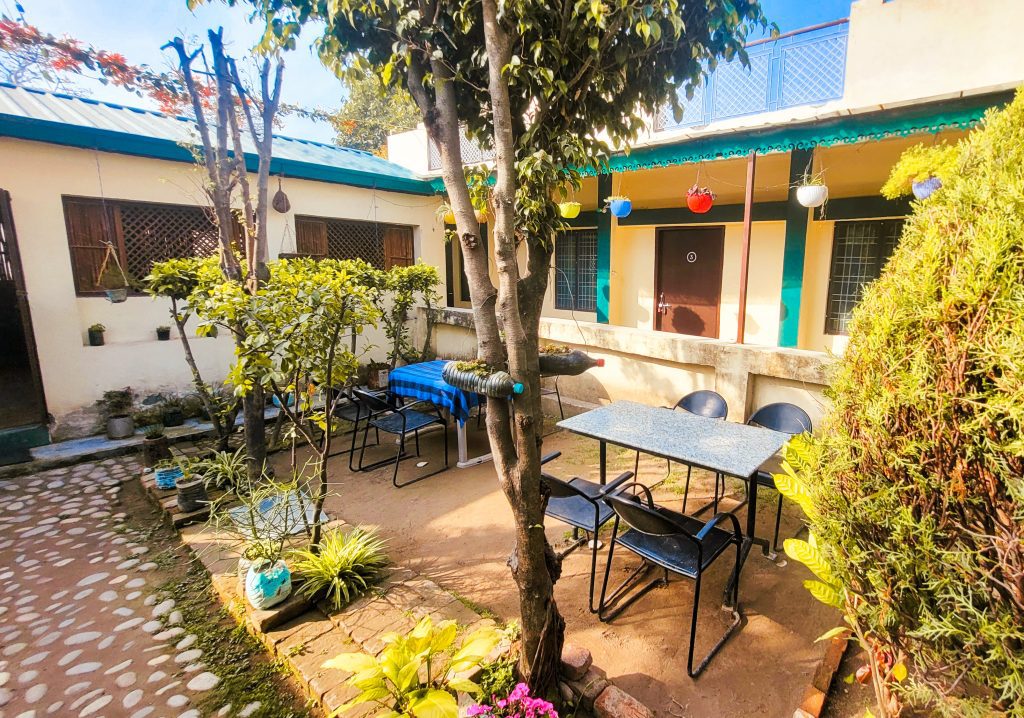 $99 / ₹4,499
$129 / ₹6,499
$159 / ₹8,499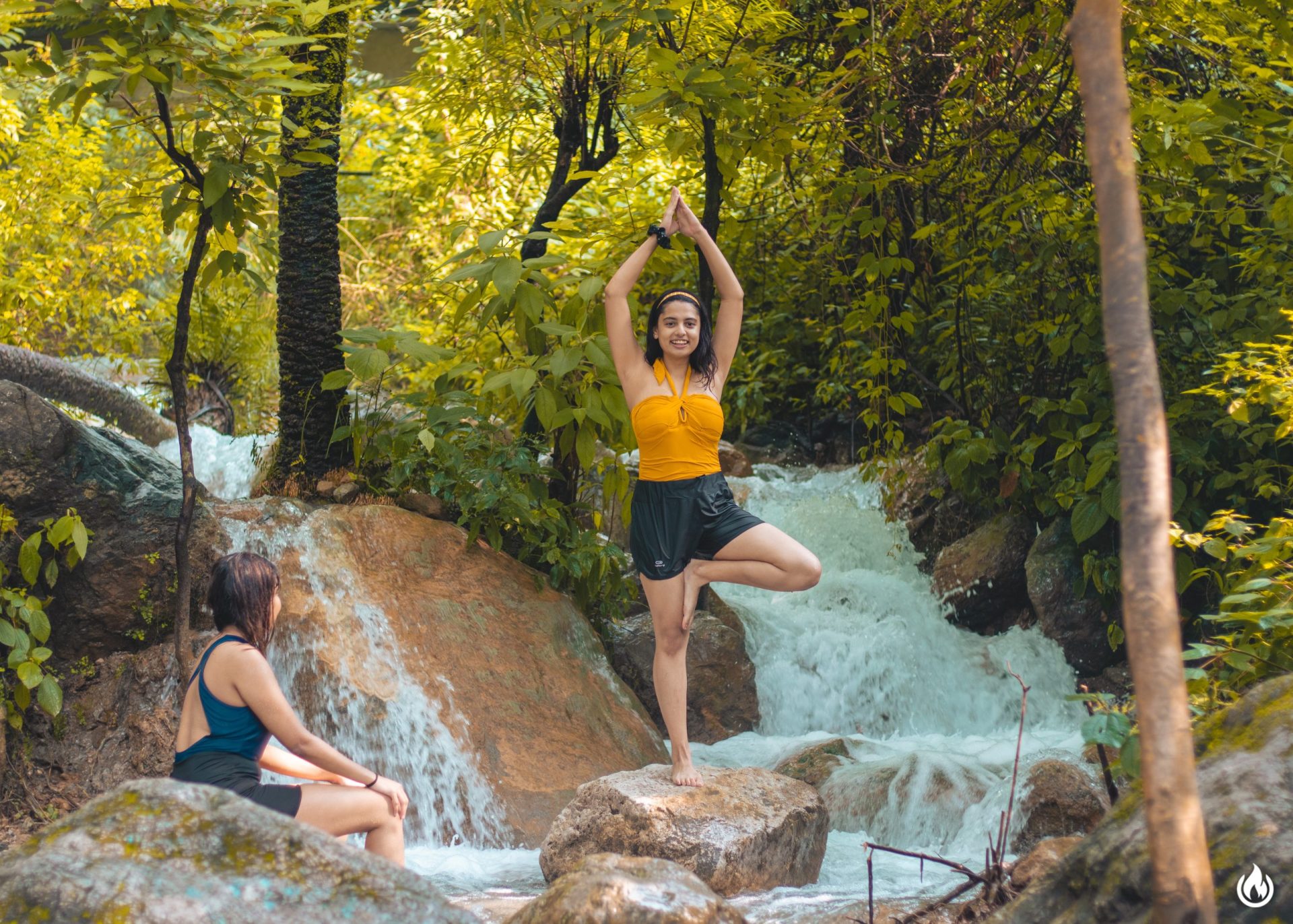 $119 / ₹5,499
$199 / ₹9,999
$229 / ₹11,999
Handstands and the next level
Yoga Retreat
For You.
Healthy Meals

Yoga Therapies

Healing Meditation

Air Conditioned Rooms

Excursion
Yoga Therapies

Ayurvedic Diet

Healing Meditation

Air Conditioned Rooms

Excursion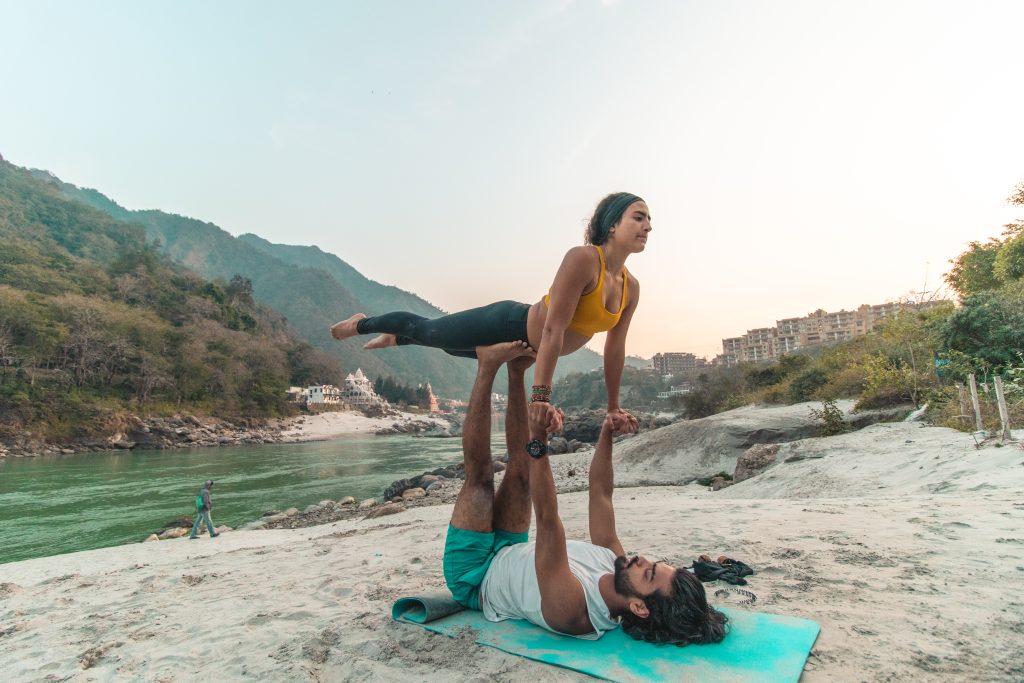 श्वः नास्ति, अद्य केवलम् अयं क्षणः अस्ति
योगेन चित्तस्य पदेन वाचां मलं शरीरस्य च वैद्यकेन। 
योSपाकरोत्तं प्रवरं मुनीनां पतञ्जलिं प्राञ्जलिरानतोSस्मि।।
Transliteration-
Yogen Chittasya Padena Vāchāṁ Malaṁ Śarīrasya Cha Vaidyaken.
Yo'pākarottaṁ Pravaṁ Munīnāṁ Patanjaliṁ Prāñjalirānato'smi.
English Translation-
Who gave Yoga for serenity and sanctity of mind, grammar for clarity and purity of speech, and medicine for perfection of health, let us bow before the noblest of sages, Patanjali.
Rishikesh, also known as the "Yoga Capital of the World", offers a serene and tranquil environment for a weekend yoga retreat. Participants can immerse themselves in the spiritual atmosphere while practicing yoga and meditation amidst the stunning scenery of the Ganges River and the Himalayan Mountains. Our retreat centers offer diverse styles of yoga, and visitors can choose to deepen their knowledge of specific practices or explore new techniques. The retreats often also include guided hikes, Ayurvedic treatments (optional), and vegetarian meals, allowing for a holistic and rejuvenating experience.
Hadza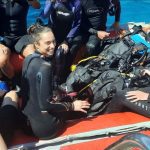 Hello Yogis, I have just experienced the best yoga in the city with SHY (Sagehouse Yoga). If you have any hesitance about starting yoga, this is the best place to start with. They walk you through the whole practice and brings peace to the practice. I highly recommend if your starting out or have experience and want to go a little deeper into the practice. (SHY) has the experience to help with wherever your at in your practice.
Alex Pink
Hello, Alex here. I was doing yoga on and off before I joined shy( sagehouseyoga ) in Rishikesh. that 1 month of yoga journey totally change my life. They always ask you what yoga means to you. I think it's a lifestyle, do visit this amazing place staff and teachers are really amazing. And the food was super nice. Thanks shy for this amazing experience
Nikole
Hey there, I am glad to share my experience with Sagehouse Yoga. I don't know why I waited so long to try yoga. Hands down the best yoga in the city. Wonderful teachers, beautiful space, and a variety of classes that are perfect for any level of experience. Highly recommend their classes, which has become one of the things I look forward to most every week!
Velerie
Hey, Velerie here. I really enjoyed the yoga sessions with Sagehouse. They communicate so well and make you feel very comfortable. If you have the opportunity do not hesitate to join a class with SHY (Sagehouse Yoga). At the end of every class, you will feel a sense of relaxation and peace. I highly recommend the Yoga training with SHY.
Mariem
Namaste ji,I am Mariem from Tunisia/ Turkey.I had the honor to be Ankit ji student when I was doing my Teaching Training Course with him. I like his Ashtanga class a lot because we work a lot and learn how to perform new asanas. He has very effective communication skills and I like the way he explains asanas and Postures. I highly recommend his class. It will help you not only lose weight but also feel detoxed and happier with the way your soul and your body are detoxing and getting stronger. Missing his class already. Thanks, Ankit ji for your efforts, and I'm looking forward to more future classes with you.All the best!
Gratesia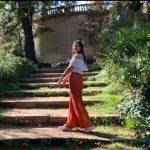 Hello Yogis, SHY made my first-ever yoga session such a wonderful experience. I always thought that my body is not made for yoga, too stiff, but they patiently worked with me to help me relax and make all the yoga poses. The perfect combo of meditation, stretch, and a workout. I gained so much flexibility and strength! It's challenging, but through the clear instructions and consistency of the training, I can feel great results. They are absolutely fantastic. Here, classes are fun and at the same time, they really push you to the next level.
Mariana
Hi, I am
Mariana, I am gla
d to share my experience with SHY. Let them know your goals, and they will carefully adjust the sequence and particularly help you work towards them. The studio is relaxing and quiet, with great music and scent getting me in a perfect mood for yoga. I recommend this place to anyone who needs to relax and relieve stress after a long week of work or just wants to unwind. I will be back for many more sessions. I highly recommend SHY (Sagehouse Yoga) and their studio to anyone who wants an amazing yoga experience!
Naomi
Thank you Sagehouse for a great practice! Absolutely loved SHY class and the space is beautiful, very zen and has great energy. Not only he is a great instructor but an amazing person as well! They are also very attentive and you will adapt their exercises depending on your level and what you need. I Will definitely come back for another session and will recommend this wonderful experience to friends and Family.
Darshita
Hey there, I am just back from the yoga classes from SHY and it seems like a period of a month just passed like a moment. Trust me, with SHY, your Yoga experience is going to be unforgettable and awakening. Not only yoga, but their meditation, pranayam, trekking, and city tours are also amazing and worth doing. I highly recommend these classes to anyone who is looking for a such an amazing experience.
Location is very nice, had great experience. Teachers are very good, view from the property is amazing.
Shrishti Diwedi
2023-03-30
Oh the location is amazing, food and staff are great i had a retreat with them and i will love to come again do visit aldo try acro with ankit sir
varsha thapliyal
2023-03-30
I had a great experience, teacher is very nice and knowledgeable and school atmosphere is also very nice 👍👍
A perfect place to rejuvenate your energy!!
Indeed a wonderful experience!!!
One of the best place in Rishikesh to stay or learn any kind of yoga knowledge must visit
956 Sanya Chugh
2023-03-17
What a wonderful experience I had with them, i did 6 days acro retreat first and i felt so amazing that i come back for TTC 200 hrs course and it was superb too. Teachers are amazing special Ankit sir. His passion and love towards yoga make us inspire. Location is 10 out of 10 . Do visit must recommend and best retreat in Rishikesh
I personally learnt Ashtanga Yoga from Ankit Sir during lockdown and he is the best when it comes to Commands, Alignment and the Flow. Highly Recommended
Visit once that's all I want to say, nice people Good environment close to Beatles and very good teacher
Amazing place, we were all group of ten people and we had the best 7 days, thanks to the staff and the members of sage house thanks to ANKIT sir. He was amazing with acro yoga. Will visit again