Sage House Yoga school trainers are an integral part of the yoga community and play a vital role in helping people from all walks of life to experience the transformative power of this ancient practice. Their unwavering commitment, compassion, and expertise make them truly exceptional individuals who inspire and empower others to live their best lives.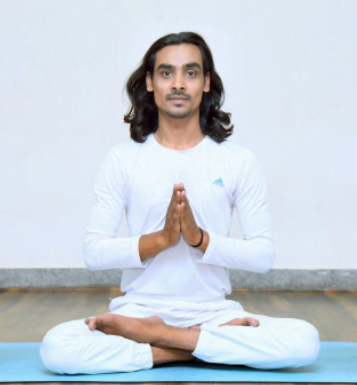 Yogi Sankey
Sage House Yoga Rishikesh
Sankey Sir is favorite among the students for his Alignment techniques. He was born and brought up in Rishikesh itself. He has indeed inherited the original values and traditions of this place. He has a certificate of a master's degree from Uttarakhand Sanskrit University and also holds certificates for all 3, 200, 300, and 500 hours of yoga Teacher Training. His Gurus are well-known and experienced personalities.He has traveled beyond India as well to teach yoga and has spent most of his life learning and teaching yoga. His instructions are enlightening and his teaching is impactful. He has always been a favorite amongst the students.
Yogi Sidha
Sage House Yoga Rishikesh
Sidha sir is a very experienced and well-built person to teach in this field. His generosity and adaptability are what students like about him. The authenticity in his commands and flawless techniques of yoga has inspired many students.He believes that learning never ends. One should always keep acquiring knowledge. His passion for yoga and love for ancient rituals motivates students and other teachers as well. He is a perfect teacher for beginners and experienced students as he knows all the teaching techniques to teach every type of student.
Yogi Vikas
Sage House Yoga Rishikesh
Vikas sir has been learning yoga since his childhood and also this Brahmin has an interest in traditional Hindu rituals and Yoga. He has acquired theoretical knowledge as well along with physical practice. He teaches Yoga, meditation, and pranayama to the students and his unique teaching techniques have inspired hundreds of students to pursue even further knowledge in the field. He is keen on spreading the knowledge of our traditional treasure, and the most ancient physical practice. He understands the initial struggles of students and interacts very helpfully to make you feel involved and comfortable. His expertise in Pranayama and Mantra is excellent.
Yogi Anirudh
Sage House Yoga Rishikesh
Anirudh Sir is one of the best yoga teachers on our Team. With his education and experience in Yoga practice, you will experience all aspects covered and worthy. He will help you with any query anytime and he is a very approachable person when it comes to teaching yoga. He will help you develop and challenge your body to the next level and make you feel confident about your daily practices.He was born in the mountains only and worships lord shiva. His traditional roots and ethics will inspire the best in you. His perfect poses and deep knowledge is what you should seek to adore and learn. We hope to serve you at our place and experience the teaching of Anirudh Sir.
Yogi Sushant
Sage House Yoga Rishikesh
Sushant sir is a certified yoga instructor and has done master's degree in Yogic Science. He has taught Yoga in China for the past two years and his overall experience in teaching yoga is more than 5 years. His specializations are Hatha Yoga and alignment.Also, he has teaching experience in multi-styled yoga-like Hatha yoga, Ashtanga yoga, vinyasa flow, Iyengar, retroactive and yin yoga. His stability and balance in all yoga asana will are impressive and inspiring. His communication and teaching techniques are derived from years of studies and experience. He passes the knowledge to the students with love, compassion, and continuous support. Helping every student individually with their capacity to learn and bringing all of them to the same level of mastery is one of his fine teaching qualities. Don't miss the opportunity the learn and experience yoga from him. He believes that learning never ends. One should always keep acquiring knowledge. His passion for yoga and love for ancient rituals motivates students and other teachers as well. He is a perfect teacher for beginners and experienced students as he knows all the teaching techniques to teach every type of student.
Yogi Ankit
Sage House Yoga Rishikesh
Ankit Ranakoti holds a Master's degree in Yoga and is having 8+ years of professional experience in teaching Yoga. His knowledge and experience will help you dive deeper into the yoga philosophy, nutrition, meditation, and deep breathing techniques. His authentic and passionate education techniques will educate and inspire you to explore the best within yourself. He is gentle and professional, knowledgeable and yet generous, master, yet curious to explore the best for the students. Great Feedback from his students has speared positivity around the world of yoga to join yoga practice at Sage House Yoga, and become a part of this spiritual legacy. Do not miss the opportunity to learn and experience Yoga and meditation from the vastly recommended teaching personality.
Hadza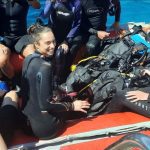 Hello Yogis, I have just experienced the best yoga in the city with SHY (Sagehouse Yoga). If you have any hesitance about starting yoga, this is the best place to start with. They walk you through the whole practice and brings peace to the practice. I highly recommend if your starting out or have experience and want to go a little deeper into the practice. (SHY) has the experience to help with wherever your at in your practice.
Alex Pink
Hello, Alex here. I was doing yoga on and off before I joined shy( sagehouseyoga ) in Rishikesh. that 1 month of yoga journey totally change my life. They always ask you what yoga means to you. I think it's a lifestyle, do visit this amazing place staff and teachers are really amazing. And the food was super nice. Thanks shy for this amazing experience
Nikole
Hey there, I am glad to share my experience with Sagehouse Yoga. I don't know why I waited so long to try yoga. Hands down the best yoga in the city. Wonderful teachers, beautiful space, and a variety of classes that are perfect for any level of experience. Highly recommend their classes, which has become one of the things I look forward to most every week!
Velerie
Hey, Velerie here. I really enjoyed the yoga sessions with Sagehouse. They communicate so well and make you feel very comfortable. If you have the opportunity do not hesitate to join a class with SHY (Sagehouse Yoga). At the end of every class, you will feel a sense of relaxation and peace. I highly recommend the Yoga training with SHY.
Mariem
Namaste ji,I am Mariem from Tunisia/ Turkey.I had the honor to be Ankit ji student when I was doing my Teaching Training Course with him. I like his Ashtanga class a lot because we work a lot and learn how to perform new asanas. He has very effective communication skills and I like the way he explains asanas and Postures. I highly recommend his class. It will help you not only lose weight but also feel detoxed and happier with the way your soul and your body are detoxing and getting stronger. Missing his class already. Thanks, Ankit ji for your efforts, and I'm looking forward to more future classes with you.All the best!
Gratesia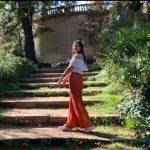 Hello Yogis, SHY made my first-ever yoga session such a wonderful experience. I always thought that my body is not made for yoga, too stiff, but they patiently worked with me to help me relax and make all the yoga poses. The perfect combo of meditation, stretch, and a workout. I gained so much flexibility and strength! It's challenging, but through the clear instructions and consistency of the training, I can feel great results. They are absolutely fantastic. Here, classes are fun and at the same time, they really push you to the next level.
Mariana
Hi, I am
Mariana, I am gla
d to share my experience with SHY. Let them know your goals, and they will carefully adjust the sequence and particularly help you work towards them. The studio is relaxing and quiet, with great music and scent getting me in a perfect mood for yoga. I recommend this place to anyone who needs to relax and relieve stress after a long week of work or just wants to unwind. I will be back for many more sessions. I highly recommend SHY (Sagehouse Yoga) and their studio to anyone who wants an amazing yoga experience!
Naomi
Thank you Sagehouse for a great practice! Absolutely loved SHY class and the space is beautiful, very zen and has great energy. Not only he is a great instructor but an amazing person as well! They are also very attentive and you will adapt their exercises depending on your level and what you need. I Will definitely come back for another session and will recommend this wonderful experience to friends and Family.
Darshita
Hey there, I am just back from the yoga classes from SHY and it seems like a period of a month just passed like a moment. Trust me, with SHY, your Yoga experience is going to be unforgettable and awakening. Not only yoga, but their meditation, pranayam, trekking, and city tours are also amazing and worth doing. I highly recommend these classes to anyone who is looking for a such an amazing experience.